Fall at the Farmers' Market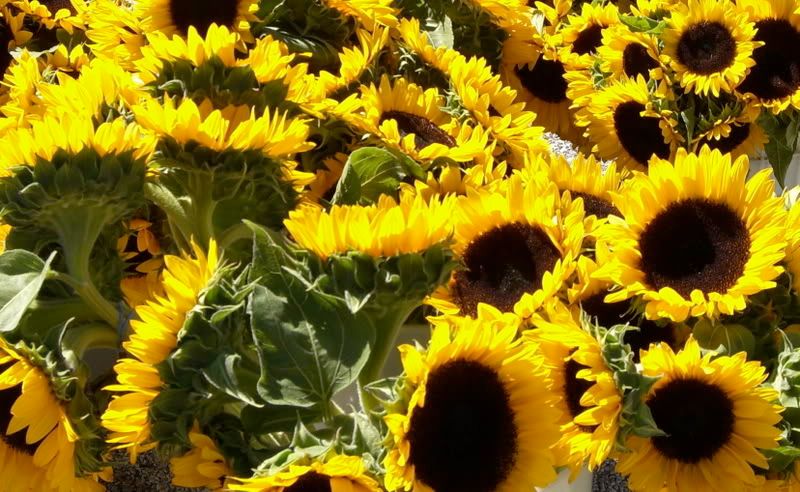 Even though it's 80+ degrees outside, it's still officially autumn, and--alas!--in only a few more weeks the Evanston Farmers' Market will be but a memory. Until next spring, that is.
This summer we have been almost religious about including the farmers' market in our round of Saturday errands. We try to get as much of our produce there as possible. It's all very fresh, reasonably priced, and delicious.
This year, our biggest discovery has been the fingerling potatoes:
These are about the yummiest potatoes I've ever tasted, thanks to Jeff's deft culinary abilities.
First, he carefully selects the spuds:
As you can see, there are several varieties available.
Then he chops them up, sprinkles some salt and a healthy dose of Old World Central Street spice blend from the
Spice House
on them, and fries them up in some canola oil. Heaven!
Now that we've gotten hooked on these buttery and wondrous taters, we were a bit worried about how we'd get through the winter without them. However, we are happy to report that our local Jewel has them--for more than those at the market, and not as fresh, certainly, but they have them! Yea!--so we will not have to forego them. Ever. Whew.
For now, we're just availing ourselves of the autumn harvest and basking in the sunshine...