Time to Plant!
Finally, we appear to have passed the point of frost warnings (although it WAS in the 40s last night and may be again tonight), and so I made my first foray into planting my balcony container garden this weekend.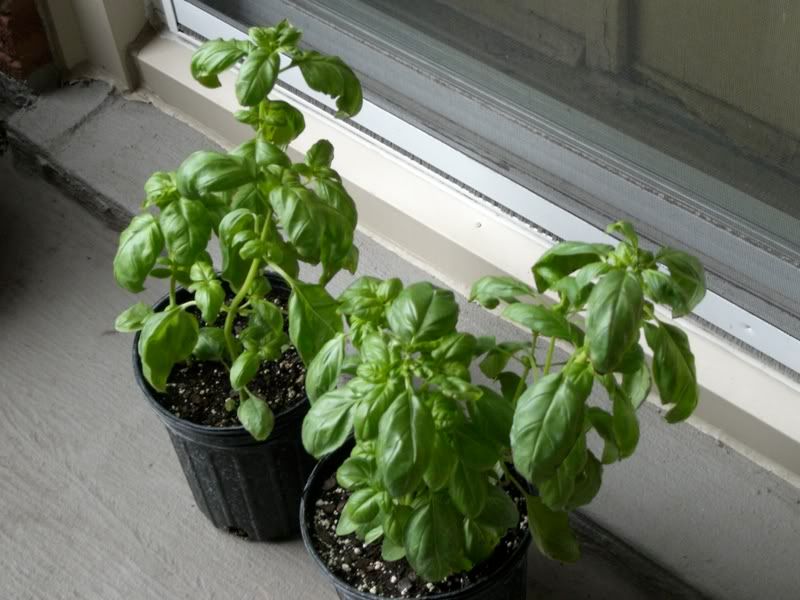 First things first--we went to the Farmers' Market and I picked up a couple of nice, healthy basil plants. I'll probably get one or two more within the next few weeks.
Then I went out to the garden center, where they always have nice (but pricey) plants.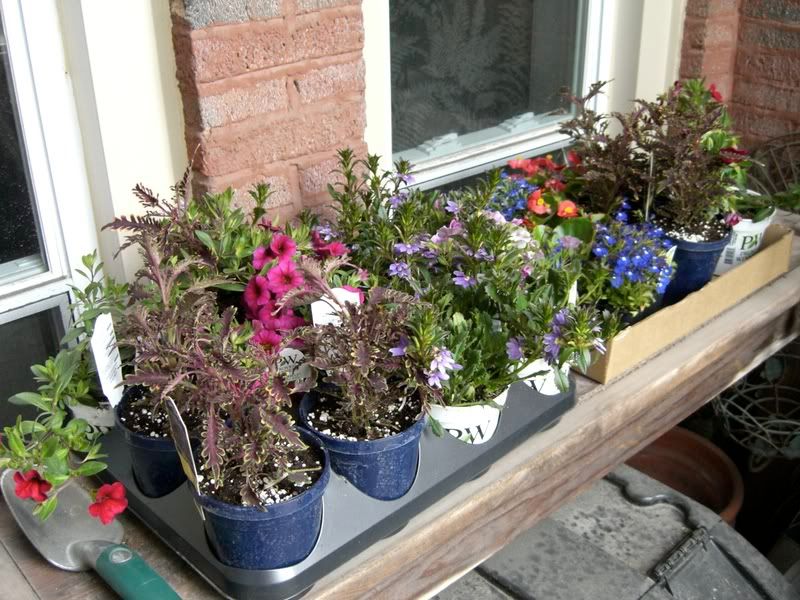 This haul plus the potting soil set me back more than $90!! And this is only enough to plant the balcony boxes and the two window boxes I put outside our west-facing sunroom casements!
You'll notice that there is a singular lack of yellow flowers. I used to buy marigolds to provide some sunny blooms, but they never do well in my boxes. They go nuts on the raised beds on the parkway in front of the building and in the little niches beside our walkway, but they hate my boxes! So I had hoped to find some yellow million bells to vary the color a bit, but no such luck!
Another missing element in this assortment of annuals is the infamous trailing accent plant. A few years ago, I found a bunch of nice creeping jenny plants. Yes, I know. Invasive weeds. Which is probably why they have disappeared from the market. But really, in second-floor balcony boxes they are lovely! Last year I substituted vinca, but I found them to be stringy and annoying. I thought maybe some sweet potato vines, but they were SO expensive at the garden center that I thought I would search them out at Lowes or Home Depot... but again, no such luck. They were all sold out. Sigh. At any rate, the million bells are great trailers and so are the scaevola I placed in the front of the boxes... I just like to have some foliage trailing as well as flowers. Maybe I'll find some in the next few weeks.
I planted them all, with the scaevola, million bells, and lobelia in front, some begonias in the middle, and these weird squiggly leafed coleus bringing up the back (they are supposed to grow to a foot tall). With the next paycheck I'll buy some more plants for all the pots I have tucked away on that balcony, and I'll uncover the lawn chairs so that I can sit and enjoy my little (well, miniscule) urban garden.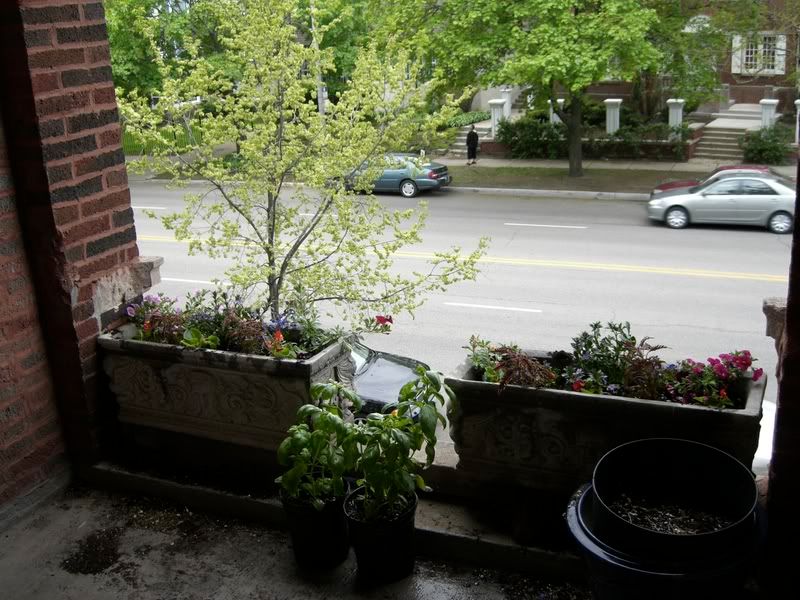 Labels: Chicago, container gardening, flowers