Introducing...
Mifune!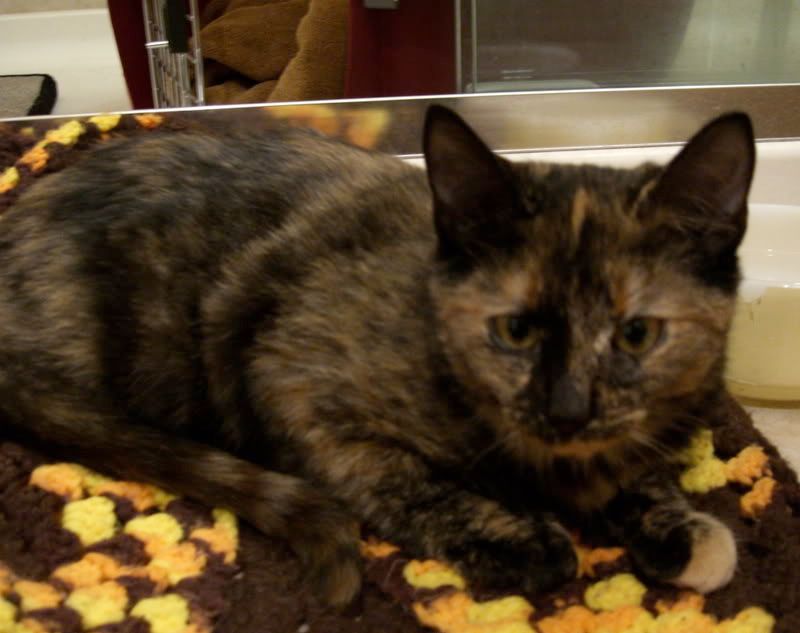 She's a teeny-weeny tortoiseshell kitty that our upstairs neighbor, cat rescuer extraordinaire Marygrace, saved from the alley. She's a mere four and a half pounds, so we thought she might be about four months old or so, but the vet said that judging from her teeth, she's more like seven or eight months old. Which means we're taking her in to be spayed next weekend.
Right now, though, we're doing our best to socialize her. This is our third night with her, and she's coming around (although she won't come out of the back bathroom, where we've assembled a veritable kitty palace: litter pan, food, toys, carrier for a hidey-hole, scratching post, her blanky), but the first night she was simply terrified.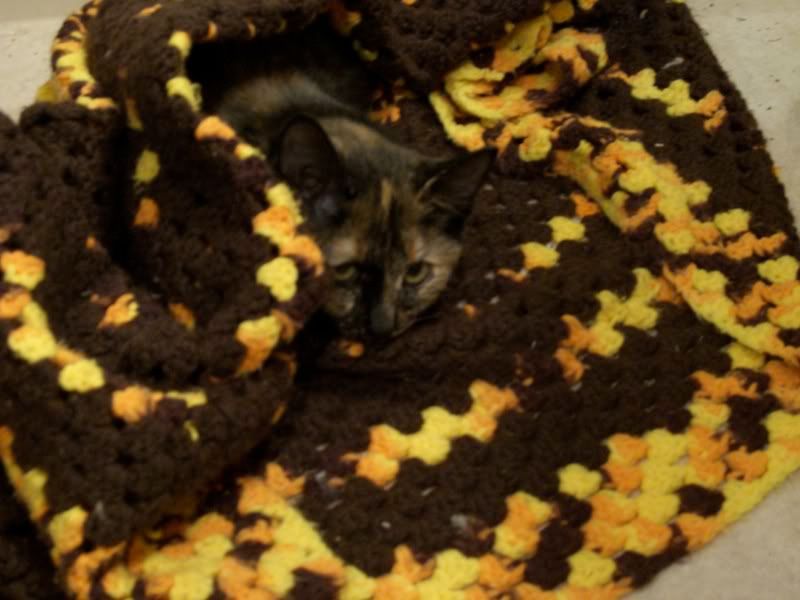 She hid in her blanket and looked out upon her strange new world with those saucer eyes of hers... we didn't even know at that point whether she was male or female (we now know that almost all torties are female), but we had decided a while ago that we'd name our next kitty "Mifune" for Toshiro Mifune, one my crushes, even though he is long dead. Since "Mifune" is a surname, it works for our little gal, even though she is about as far from a samurai at this point as you can get!
We really had not planned to adopt another kitty for a while. We're still mourning Shelly, and I was looking forward to having tinsel on the Christmas tree this year... but who could refuse such a little sweetheart? I mean, look at those eyes!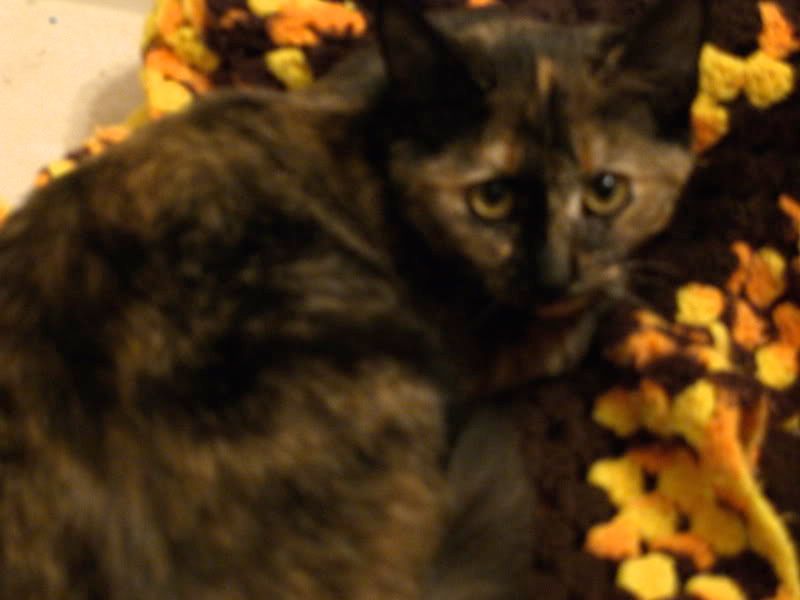 When Shelly died, my old grad school flatmate and erstwhile bandmate
Gael
posted "She's gone back to her home planet to 'report in' on her anthropological observations, I'm certain. But they'll send another soon -- they always do!" And look! They did!
I think she's still a little shaken up from the journey, though!
Now that you've met our latest addition, I promise I'll have fall foliage pics next post!
Labels: feline spies from outerspace, Mifune, Shelly